La publication des indices PMI européens en début de semaine a subitement refroidi les marchés qui s'étaient décidés à repartir de l'avant notamment grâce au sursaut de secteurs jusqu'alors malaimés (les banques en Europe).
The publication of the European PMI indices at the beginning of the week resulted in the markets cooling abruptly, after having decided to move forward due, in particular, to renewed impetus in sectors that had been unpopular until then (European banking). While investors were betting on a period of slowdown with some turmoil, the risk of recession, albeit technical and limited to certain areas, proved increasingly significant.
Although global growth is once more bordering on 3%, areas of weakness have appeared in Germany, the United Kingdom, China and the United States. Although commercial uncertainty remains difficult to quantify, most economists agree that it is responsible for the current slowdown and for the industrial downturn, in particular. As this calling into question of multilateralism and globalisation is unprecedented and unfamiliar, it is impossible to look at it in the light of the usual risk matrix. With the uncertainty and the inability to assess a cost to a risk, business leaders or consumers will tend to hold off on their investments or spending. And these days, this is perhaps the biggest threat to the global economy.
US trade policy is not, for the moment, producing the desired results on the economic front At most, it is demonstrating that the two biggest powers no longer share a common interest, which is only to be expected, given the ideological differences in their own political systems. Although the Chinese are of great interest to Donald Trump, this week has confirmed that he is also pretty close to the former Soviet Union. In fact, he will have spent his Presidency in the company of two Slavic peoples, who are supposedly "enemies", even though History intertwines their shared ancestry. First he was suspected of colluding with Russia and its leader Vladimir, and now he is accused of bribery and bringing diplomatic pressure to bear on Ukraine and its leader Volodymyr. Without going into the vagaries of these two related Slavic languages, questions do need to be asked about the consequences of the impeachment procedure launched by the Democratic leader, Nancy Pelosi. Although the chances of it ending in legal and institutional sanctions are slim, Donald Trump will have to live with this new enquiry until his campaign and possible re-election. In the history of the United States, no impeachment procedure has ever been completed: in 1868 Andrew Johnson was saved by one vote in the Senate, the Watergate scandal in 1974 saw Richard Nixon opt to resign before the procedure ended and Bill Clinton for mischief of a more personal nature in 1988.
Furthermore, these impeachment proceedings are not always appreciated by the general public, as they tarnish America's image abroad. Given the outrageous and inflammatory behaviour of the incumbent President, the surprising thing is that the Democrats have waited this long to launch this enquiry.
Igor de Maack, Fund manager and spokesperson at DNCA. This article was finalised in September 27th, 2019.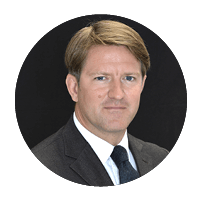 This promotional document is a simplified presentation and does not constitute a subscription offer or an investment recommendation. No part of this document may be reproduced, published or distributed without prior approval from the investment management company.
DNCA Investments is a trademark held by DNCA Finance