Igor de Maack, Fund manager and spokesperson at DNCA. This article was finalised in June 28th, 2019.
Monetary policies are making the current economic cycle difficult, if not impossible, to read.
With global growth verging on 3%, they're constantly singing the praises of reducing key rates to maintain growth and stimulate inflation. But in Europe, these low rates don't actually seem to be fulfilling either of their dual aims. Although the United States is "manufacturing" more growth, this is not thanks to or because of interest rates, but above all due to the fact that the US has an ultra-flexible economic model, incredible cyber-power and capital flows that operate with much more speed and efficiency. Indeed, you will note that the Fed has increased its rates without affecting the pace of growth. And it would have continued to do so if the trade war between China and the United States had not been such a concern in economic circles.
The current inflation environment also seems difficult to explain. There is a sense that access to online savings and services is applying strong downward pressure on consumer prices. But in addition to digitalisation itself, which makes it possible to buy goods or services at the click of a mouse, is the fact that this digitalisation enables any consumer to compare and assess, quickly and at any time, the prices of these goods and services. This price transparency disrupts the physical distribution (of food and non-food products) and compels the commercial sector to operate increasingly attractive pricing policies in order to keep their sales afloat. In France, Leclerc and Iliad have made this their platform.
Consequently, without wages having risen to any real extent and with the exception of pressure on oil prices, inflation remains low, rendering monetary policies ineffective. So, contradictory theories are competing with each other on the financial markets. Bond investors, who are more cautious by nature, are banking on a slowdown in global growth and bringing long-term rates down ever more quickly. At the opposite end of the spectrum, investors familiar with micro-economics are continuing to buy shares in value-creating companies. But there is a glimmer of hope; European equities are regaining a little favour with investors, with this week recording a positive flow (of $100 million), for the first time in the last twenty weeks.
Igor de Maack, Fund manager and spokesperson at DNCA. This article was finalised in June 28th, 2019.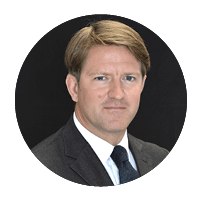 This promotional document is a simplified presentation and does not constitute a subscription offer or an investment recommendation. No part of this document may be reproduced, published or distributed without prior approval from the investment management company.
DNCA Investments is a trademark held by DNCA Finance