The equities markets in 2019 are akin to a perilous motor race.
The equities markets in 2019 are akin to a perilous motor race. Initially driven by the rebound seen early in the year, they appeared to be accelerating unrelentingly, as if up a back straight. Then came the chicanes of the US-China trade war. Investors have since been shaken around in their cockpits at the slightest sign of agreement or disagreement between the two great economic powers.
Having come within touching distance of astonishingly high top speeds, the US indices suddenly stalled and fell back to their lowest levels for two months. As for interest rates, they have performed a genuine u-turn, with long-term rates once more approaching historically low levels. The 10-year rate, close to 2.25-2.3%, and the 2-year rate, at 2.1%, are both now trailing behind the 1-year rate (2.35%). Those hoping for returns that exceed 1-year maturities now have to lend for 30 years.
In terms of bonds, it is therefore simply a matter of not veering off course as, at these interest rates, any return of inflation would spell disaster for savers. Once again, Brexit-related political risk has to be taken on board in the wake of the resounding victory of the British Brexiteers in the European elections and Theresa May's scheduled departure.
Despite the surprising improvement in investor confidence (in France, particularly) and despite a return to economic growth worldwide, aversion to risk, bolstered by cautious rhetoric from central bankers, continues to set the course for 2019 in these genuinely fast and furious markets.
Igor de Maack, Fund manager and spokesperson at DNCA. This article was finalised in May 31st, 2019.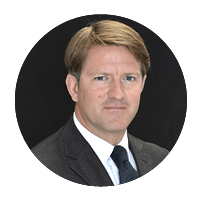 This promotional document is a simplified presentation and does not constitute a subscription offer or an investment recommendation. No part of this document may be reproduced, published or distributed without prior approval from the investment management company.
DNCA Investments is a trademark held by DNCA Finance